Taxes, as we all know, are mandatory payments made to the government that are subsequently used to benefit the public and the nation. In a country where both the federal and state governments have power, the tax charge pattern changes in numerous ways since each state imposes its taxes even while the national charge is fix. With this tax policy, the number of tax slabs and fees would increase, resulting in inaccurate reporting of the nation's financial situation. GST was create to make accounting easier.
This tax is levied on products and services and is paid for by the customer. This product can take any form, including food, essentials, medications, gadgets, restaurants, and services. The GST collected is contributed to the government's coffers, which are used for the people's welfare and the country's progress.
Because this is still a hot topic, numerous questions will arise. Here's an attempt to make the GST subject more understandable. In this article, you will learn about GST, the rationale for its formation, courses, certifications, and post-certification employment opportunities. It also illustrates some of the benefits of the GST Course.
Advantages of GST Certification Training
With the introduction of the certified GST course, there has been a considerable increase in the need for GST specialists in most corporate industries for GST administration, up-grading, and reconciliation. New business sectors arise every year, increasing the demand for GST practitioners. The key benefit of obtaining the GST certification course includes wider possibilities for employment.
Since the implementation of the GST, over two lakh new jobs have been create in the United States that are either directly or indirectly relate to GST management. As a result, GST specialists are in high demand. One of the primary benefits of GST certification training is increased job chances.
Hence, if you receive your GST Certification from IIPTR, you should expect a 15-20% pay increase. You have information many people do not, and you can benefit the organization. Register for GST coaching courses at IIPTR Institute, one of the leading institutes in Mumbai.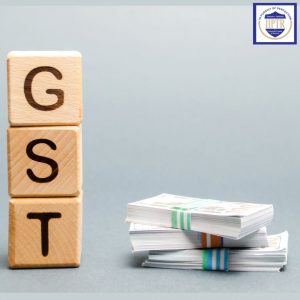 If you want to work as an accountant, company secretary, or collection specialist in the future, this course will be very helpful to you. It will assist you in gathering accurate cost structure information and may also broaden your accessible possibilities. Also, another benefit of taking the GST certification course is a wage rise. Certified professionals often see a 15% to 25% rise in pay.
Finance professionals benefit substantially from GST certification training by increasing their knowledge level and their likelihood of taking advantage of several firm opportunities. Furthermore, workplace benefits and competition improve one's credibility on the job and in general.
Start a tax consultancy business
In the rare situation that you do not want to work for a company as an assembly or accounting specialist, you may become a GST
Support Centre instead. Many people have problems documenting their tax data and seek assistance. Currently, if you have a GST course or certification and sufficient knowledge, many people can depend on you and seek advice from you.
Where Can You Get GST Training?
Initiative Institute of Professional Training & Research (IIPTR) is a prominent institute where you may study GST courses. They also provide recognized training programs where you may advance your profession with the help of qualified instructors. The courses are also industry-base making them more useful to students. Please contact us for additional details.
Website:- https://www.iiptr.com/ 
Email Address:- [email protected] 
Contact Number:- +91 8080468822
!! Happy Learning !!